1. Burners
Natural Gas, Diesel, Furnace Oil, Bio Gas Burners, Capacity Range from 100 – 15000Kw.
2. Variable Frequency Drives & Soft Starters
We have full expertise on different famous brand of VFD's. Our team has full grip of Installation and commissioning. Brands we are working on are Danfoss, INVT, Delta, Mitsubishi, Invent, Schneider etc.
Rating: 0.75kw – 700kw
3. Flow Metering
Types: Orifice based, Insertion, Turbine, Vortex, Magnetic Steam Flow Meters, Gases (CH4, O2, CO2,  N2, NH3, Bio  gas) Flow Meters, Water     Flow Meters (Hot/Cold), Air Flow Meters, Oil Flow Meters etc.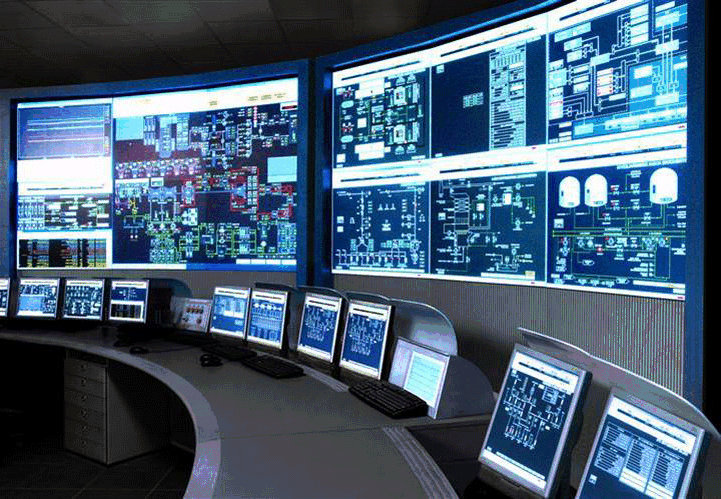 4. PLC SCADA Systems
Our skilled Automation & Drives division is providing turnkey based solutions for PLC based control systems, HMI (touch displays & PC based) solutions & DCS on multiple well known world recognized brands. We are also solutions provider of AC Drives, Synchronization of VFDs  for  machines/ plants automation, communication of VFDs with PLC based control system using different communication protocols.
5. PID Controllers & Process Indicators
8. Boiler AUTOMATION
We have full grip on Boiler Automation with O2 trimming base electronic curve PLC System on any kind of Boiler like Package Type, Water Tube, Fire Tube, Thermo Oil and Coal etc. We also have expertise of Steam, Gas and Water online Flow Metering system.
9. Machine AUTOMATION
We have done multiple projects in Pharmaceutical Industries of different machine like Blow, Fill & Seal machine, Blow Molding Machines, Sterilization or Auto Clave Plant and Distillation Plant etc.
1. ELECTRICAL PANELS
We are manufacturing M.S and S.S material LT panels, Electrical Power DB's, PLC Control Panels, and Electrical Trolleys etc. with different gauges as per client requirement. We fabricated panels in workshop under our personal supervision with highly experienced team. We also do wiring for PLC panels as per client specification and wiring diagram.
2. Breakers & Contactors
We also deals in all kind of electrical switchgear such as ACB's, MCCB's, MCB's, Magnetic Contactors, Motor Protection Breakers, Electronics Over Current Relays, CT's, Current transducer, Volt meter, Current Meter, Energy meter and Control Breakers with well known brand like Schneider, Telemecanique, General Electrical (GE), LG etc.
3. Power Cables, Power plugs, cable tray& controllers
Power Cables, Control Cables, Industrial Power Plugs, Cable Trays and Process controllers is also our main sale source.